Welcome to the
Southside Church of Christ
1198 Old Statenville Road
Valdosta, Georgia 31601
About the Southside Church of Christ
Earnest Carter, Jr.
(229) 561-3027
Darrell Davis
(229) 559-8487
Warren Fussell
(229) 247-0554
Jesse Hall
Carlton Johnson, Jr.
Arthur Miller
William Moore Jr. 
Fego Seward
Eric V. Dawkins, Sr.
Minister
662-582-0705
Earnest Carter, Jr.
Associate Minister
Earnest Carter, Jr.
Earnest Carter, Jr. is the Associate Minister and Elder of the Southside Church of Christ.  He has dedicated his life in the ministry to encourage men and women to live for Christ.  Brother Carter has been teaching and preaching for over 40 years.  He is a husband, father, grandfather and role model.
He was born and raised in Lowndes County, Georgia. In 1973, he was baptized into the body of Christ while attending Southwestern Christian College in Terrell, Texas.
Brother Carter has been married over 44 years to Sister Deborah Carter. They are the proud parents of two girls. Their older daughter, Andrea Sarah Folks (who is a school teacher) lives in Deatsville, Alabama, with her husband and two sons. The younger daughter, Lisa Miriam Demps (a nutritionist at the Lowndes County Health Department) lives in Valdosta, with her husband, son and daughter.
~~~~~
Darrell Davis
Brother Darrell Davis is a native of Jackson, MS and later moved to Orlando, FL.  He was baptized in 1973 and has taught bible classes, worked on church committees and has previously served as deacon for the Ojana COC in Okinawa, Japan and the W. 21st St. COC in New Mexico.  He currently assists with the adult bible class, the youth program, various church programs and enjoys attending lectureships and workshops for spiritual growth and edification.
Bro. Davis received a B.S. degree in Political Science from Tuskegee University and a Masters degree in Human Resource Management from Pepperdine University.
For twenty-one years he served in the USAF and retired in 1995.  He also was the JROTC Senior Instructor at Hamilton County High School in Jasper, FL for twenty years and retired there in 2015.
Bro. Davis has been happily married for 46 years to the former Mignon Williams. They have 4 children, 8 grandsons and 3 granddaughters.
His favorite scripture is John 3:16.  "For God so loved the world that He gave His only begotten Son, that whosoever believeth in Him should not perish, but have everlasting life."
~~~~~
WARREN FUSSELL
Brother Warren Fussell was born in Jasper, AL and later moved to Detroit, MI where he graduated from Central High School. He entered the USAF where he served honorably for ten and a half years.
Brother Fussell is married to Margaret. They have three children, Vanessa, Keith, and Lenica and six grandchildren. They have been foster parents since 2007.
Brother Fussell was baptized into the body of Christ when he was twelve years old in Jasper, AL, and while serving in the USAF, by his own admission, drifted away from the church and back into the world.
In 1974 Brother Fussell was baptized again at the East Capitol St. Church of Christ in Washington, D.C. and later served as an Elder for a number of years. He then moved to Bowie, MD and placed membership with the University Park Church of Christ in Hyattsville, MD where he also served as an Elder until relocating to Valdosta, GA.
Brother Fussell enjoys attending workshops for spiritual growth and edification, most notably, "God's Love Bank" in Abilene, Texas. He is currently the New Converts teacher, and assists with the Adult Bible class.
Brother Fussell was ordained as an Elder at the Southside Church of Christ, Valdosta, Georgia on Sunday July 19, 2020.
Brother Jesse Hall was born in Monticello, FL., to Jesse and Claretha Hall.  He attended Pinevale School. He learned the trade of Welding while in Job Corp., which he really enjoyed.  He worked at Forest Product for 25 years from which he retired.  He enjoys fishing.
Jesse married Donna Blake in 1989. They have three children, Travis Hall, India Hall, and ToSanna George.  They also have six grandchildren.
Jesse was baptized into the body of Christ in November 1999. He is dedicated to his church work and loves his church family.
~~~~~
Brother Carlton Johnson, Jr. was baptized into Christ in 1976 under the teaching of Bro. Harvey Jackson. He is married to Lynn Johnson and is the father of two children, a son Addren, who is married to Monica, and a daughter Shuntina. He has seven grandchildren.
Bro. Johnson served his country in the United States Army and is presently working as the Assistant Director at Valdosta City School Transportation.
Bro. Johnson is a graduate of Valdosta High School and has secured an Associate of Behavior Science degree from Georgia Military College. He is presently working toward an education degree from Valdosta State University. He has served Southside Church of Christ in the following areas: as a song leader, the sound room ministry manager, a bible school teacher, and worked with the visitation ministry.
~~~~~
Brother Arthur J. Miller was born in Brooks County on February 20th. He received an Associate of Arts Degree from Suwannee River Junior College in Madison, Florida.
Brother Miller married Irene on January 8, 1976. They have 5 children:  Derek Miller, Kedrek McKinney, Monica Newsome, Randall Godfrey, and Deidra Miller (deceased), 16 grandchildren, and 4 great grands.
Brother Miller served three years in the United States Army and seventeen years in the National Guard.  He has had extensive experience in the construction industry and working with the Lowndes County Corrections System.
On January 31, 1982, Bro. Miller obeyed the gospel of Christ.  He serves as one of the trustees for the Southside Church of Christ, chairs the maintenance committee, and is a bible school teacher. Bro. Miller works in many capacities and is always willing to do whatever is necessary for building up the Lord's kingdom.
~~~~~
Brother William Moore Jr. was born and raised in Valdosta, GA, and is a graduate of Valdosta High School.  In October of 2013, Bro. Moore obeyed the gospel of Christ and has since been a faithful worker in the Lord's services at the Southside Church of Christ.
He has been employed at the Union Tank Car Company for 13 yrs, where he currently serves as a tank car repair supervisor. Bro. Moore married Taniesha on May 23, 2009. They have four children: Rosbyn, Faith, Tyler, and Ar'Shay.
Brother Moore has a passion for the funeral service business and is currently pursuing a degree to be a mortician/licensed funeral home director and works part-time with the staff at the Harrington Funeral Home.
Brother William Moore, Jr. was ordained as a deacon on Sunday, November 1, 2020.
~~~~~
Brother Etheridge E. Seward was born in Valdosta, GA on October 14, 1962. He holds an Associate of Arts Degree from Georgia Military College.
Brother Seward served 25 years in the United States Army and retired from the Armed Forces in October 2005 at Fort Jackson, South Carolina. He is presently employed by Packaging Corporation of America as a millwright.
Brother Seward married Sheila on September 20, 1985.  They have three children LaVonte, Erica, and Alexis.
In 1976, Brother Seward obeyed the Gospel of Christ.  He now serves as one of the song leaders for the Southside Church of Christ.  He also assists in the sound room and has served as a Bible School teacher.
More About Our Congregation
Deep deep love for God and a genuine concern for all people. Love is the badge of all true disciples (John 13:33–34), and the prerequisite for all service (1 Corinthians 13:1–8).
The work of Jesus' church is threefold: teach others about Jesus (Mark 16:15–16), encourage each other to be faithful to Jesus (Romans 14:19), and help others in the name of Jesus (James 1:27).
We believe the Bible teaches that sinners are saved by faith, repentance, confession, and baptism (John 3:16; Mark 16:16; Acts 2:38; Romans 10:9–10), and that Christians must remain faithful after conversion (Revelation 2:10).
As to doctrine, the church of Christ seeks to return to simple New Testament Christianity and unite all Christians into one body (1 Corinthians 1:10; Ephesians 4:4–6).
We believe that the New Testament is the only rule for faith and practice (2 Timothy 3:16–17; 1 Peter 4:11), and that it must authorize all that is taught and practiced (Colossians 3:17; Revelation 22:18–19).
To carefully follow the New Testament in all things, we observe the Lord's Supper every Sunday and sing songs a-cappella.
Eric Vincent Dawkins, Sr.
Brother Eric Vincent Dawkins, Sr. is a native of Nassau, Bahamas. He was baptized into Christ in May 1981 by the late Evangelist, William "Bill" Miller, long-time preacher for the Highbury Park congregation in Nassau. Brother Dawkins began his preaching journey shortly after he was added to the body of Christ. In the summer of 1984, brother Dawkins was appointed Associate Minister of the then Kemp Road Church of Christ, which now is the Central Church of Christ. Brother Andrew Major is currently the local minister.
In August 1993, brother Dawkins moved to Memphis, TN, to attend the Memphis School of Preaching, graduating in June 1995, with a diploma in Biblical Studies. Brother Eric and family then moved to Kosciusko, MS in January 1996 where both he and his wife, Pauline, enrolled in Magnolia Bible College. In May 1998, brother Dawkins received a Bachelor of Arts Degree in Theology. Within months of arriving in Kosciusko, brother Dawkins became the minister of the Tipton Street Church of Christ. He would serve this congregation until July 2011. Brother Dawkins also holds a Master of Ministry Degree from Freed-Hardeman University (May 2000) and has completed 22 hours toward a Doctorate in Educational Administration from Jackson State University.
Brother Dawkins has also served as local evangelist in the Central Florida area and he and sister Dawkins have served as houseparents in Mississippi, Florida and now at Georgia Sheriff's Youth Homes in Hahira, GA.
The Dawkins' have been married for 37 years and are the proud parents of three adult children: Eric, Jr., Holli and Paige who all reside in Florida. Brother and sister Dawkins are privileged to be serving the Southside Church of Christ.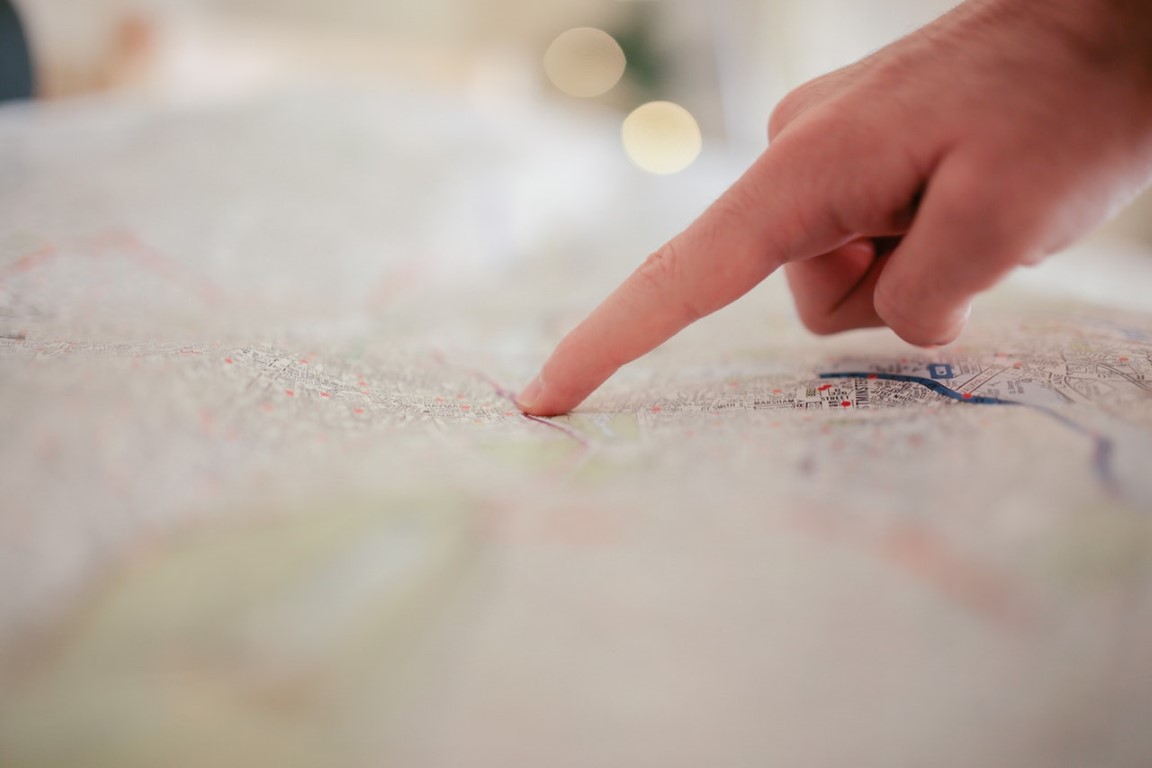 Address:
Southside Church of Christ
1198 Old Statenville Road
Valdosta, Georgia  31601
Get Map
Meeting Times
Sunday Bible Class: 9:15 a.m.
Sunday Worship: 10:30 a.m.
Sunday Afternoon Worship: 2:30 p.m.
Wednesday Bible Class: 10:30 a.m. and 7:00 p.m.
Monthly Activities
Church Prayer Service – 3rd Monday, monthly at 7:00 p.m.
Ladies Prayer Service – 4th Thursday, monthly at 7:00 p.m.
Nursing Home Ministry
2nd Saturday
Lakehaven...............10:30am
Crestwood..............11:15am
4th Saturday
Holly Hill...................10:30am
Heritage House......11:00am
Fellowship Home.....3:00pm
Marriage Class
Youth Chorus
P.O.L.I.S.H. (girls ages 6 – 18)
Boys to Men (boys ages 6 – 18)
Transportation to our Services
Food Give Away
Bible Study Courses by Mail
In-Home DVD Series
Bible Literature on a Variety of Subjects